This article was updated to support v11.7.8 of Goliath Performance Monitor.
Windows Services Watch rules monitor Windows Services on your Windows servers/workstations using our Goliath Intelligent Agent to alert on specified conditions in real-time.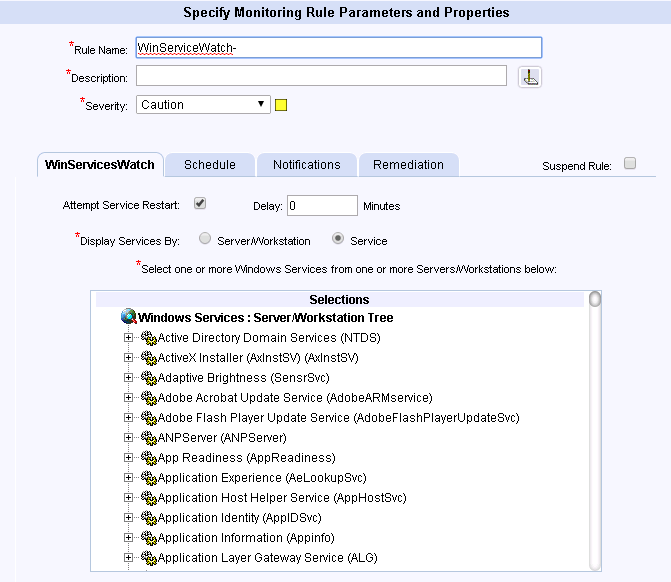 C
onfigure a Windows Services Watch rule
 

Name the Monitoring Rule in the 'Rule Name', as well as define the description and the severity.

 

If you would like to configure the remediation action of attempting to restart the service if it is stopped, select the checkbox in the 'Attempt Service Restart' field.

 

In the optional 'Delay' field, add a duration that the service must be stopped for in order to trigger and alert.

 

In the 'Display Services By' field, choose how you'd like to sort the 'Selection' tree. If 'Server/Workstation' is chosen, the tree will be sorted via the primary groups defined in the product. If 'Service' is selected, the tree will be sorted by the Windows Services detected.

 

Use the 'Selections' tree to define which Windows Service you'd like to monitor and on which servers/workstations you'd like to monitor it on.