Issue Summary
With Goliath Performance Monitor, you can quickly troubleshoot and get to the root cause of log in issues in just a few steps. The articles below detail these steps and scenarios where Goliath can help you fix your log on duration issues.
Troubleshooting Steps
All Logon Duration troubleshooting starts with locating and opening the impacted sessions.
From Views - Virtual Apps & Desktops session display tabs, you have two ways to locate the session.
Click a link or continue scrolling for detailed steps on each option. You can also view Additional Details and Specific Logon Duration Scenarios below.
1. Use the Logon Column to sort for slow logons
Click the Logon column header in either the Published Apps & Desktops or Virtual Desktops tabs to sort by logon time, bringing the slowest logons to the top. This works well when troubleshooting specific current or recent sessions – or when looking to see the worst logon times in your environment.

Figure 1 - Sessions sorted by Logon column



2. Use Search feature to find specific sessions
Click the Search button to search for a specific session by date and time, Farm, group, session state, user account name, server or application. This works well when trying to quickly find a specific user's session or to review historical session details.

Figure 2 - Search button located at top of the screen



Within the Search dialog, enter the parameters to find sessions and click View.

Figure 3 - Search dialog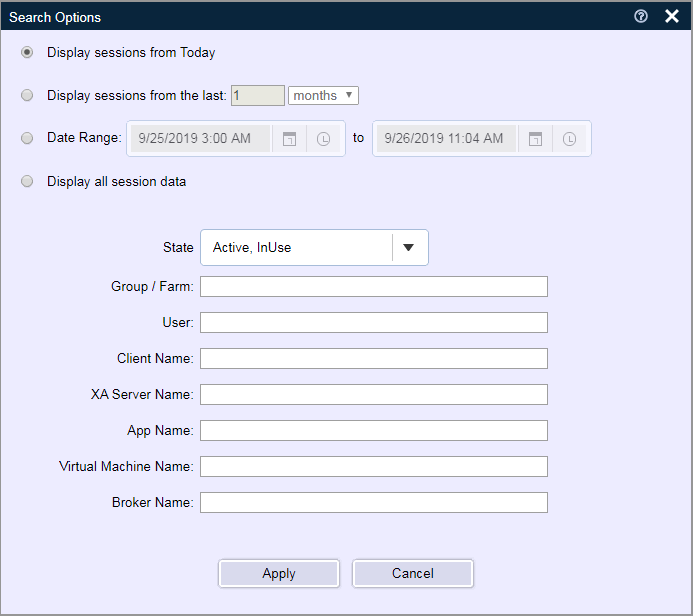 STEP 2: View Session Details
In the Published Apps & Desktops or Virtual Desktops table, click a session you'd like to investigate further, and browse to the Logon Duration tab. Here you'll find details on the logon process.

Figure 4 - Logon Duration tab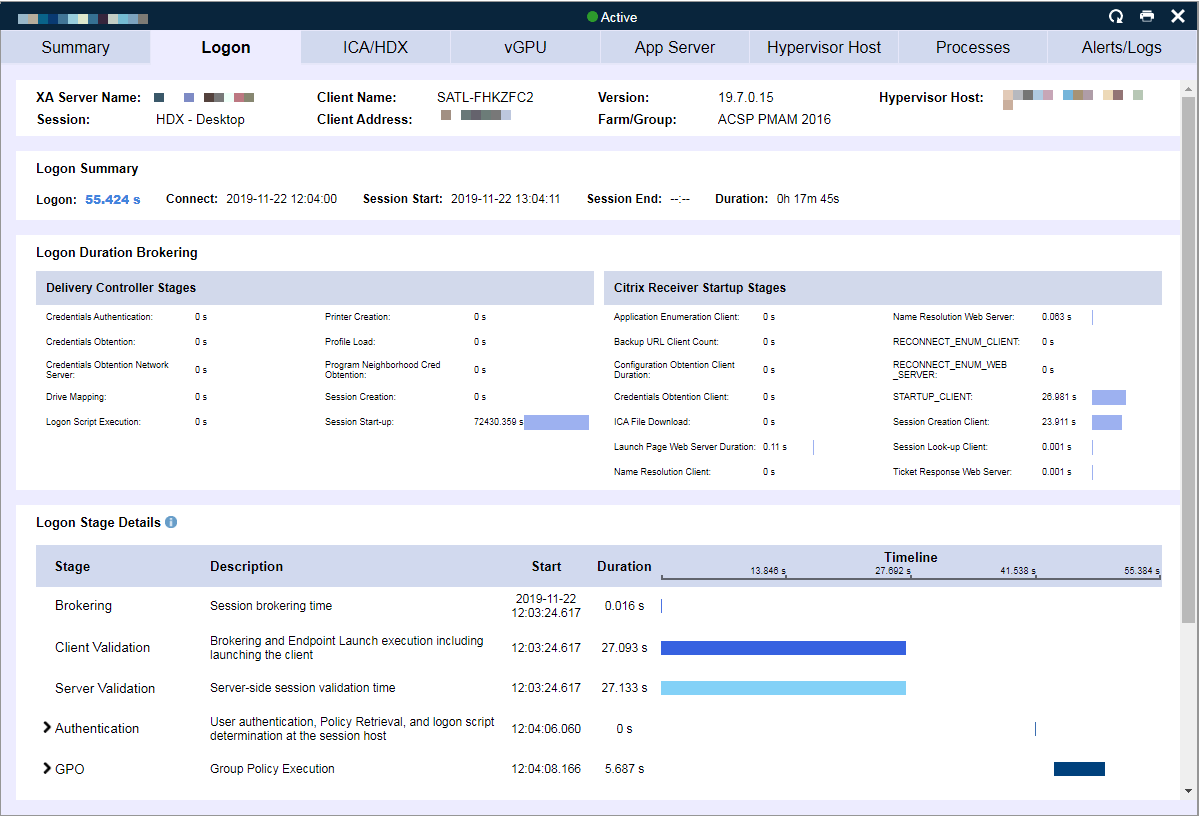 At the top of the dialog session details are displayed like Connection Date and Time, Address, Reconnect, and Total Logon.
In the middle area of the dialog, the broad stages are broken down first into Client/Server Start Up Details and Citrix Receiver Start Up Stages. You can hover over the stage names to see a description.
Figure 5 - Find additional info by hovering over a metric


Finally, the lower part of the dialog includes the detailed Logon Duration Stage details. These details identify the specific elements: group policy objects, delivery controllers, scripts, registry extensions, etc that cause the long logon.
Figure 6 - Session Launch Details section of session dialog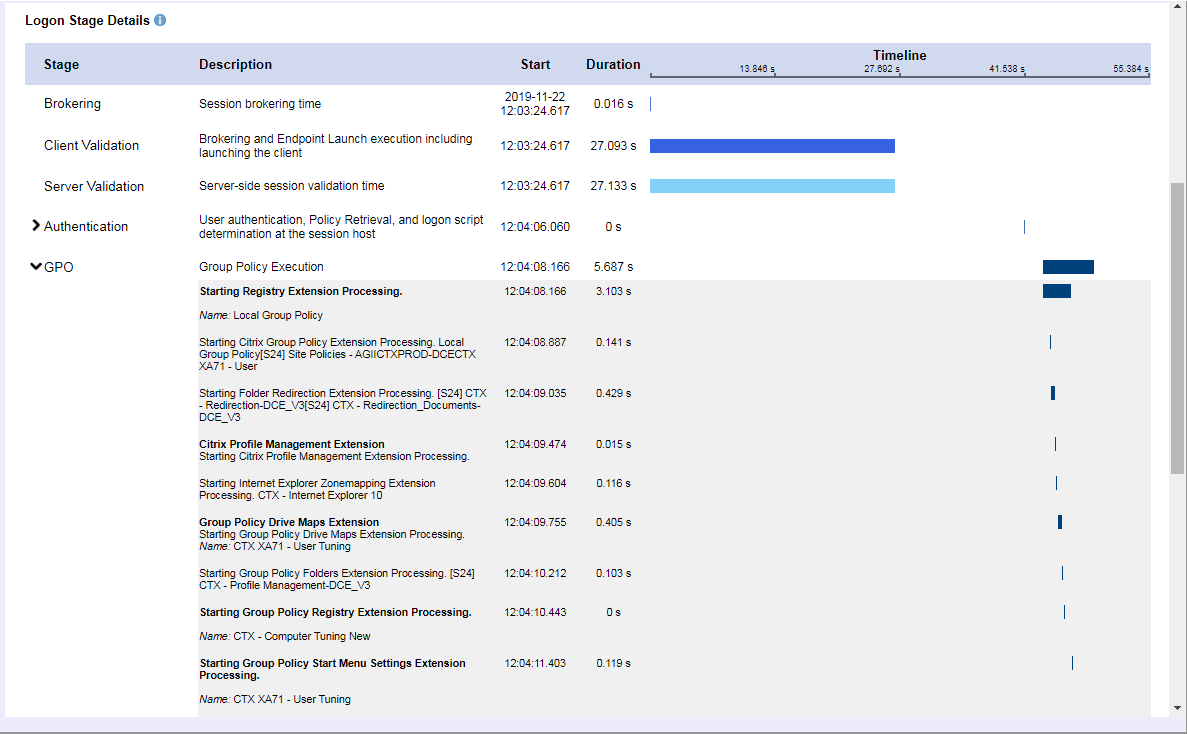 Additional Details and Specific Logon Duration Scenarios
For more details on the specific causes of long logons as well as additional troubleshooting steps, please refer to the following articles: